Tobacco use has detrimental effects on all aspects of women's health and is one of the leading causes of early death for adults. The use of tobacco can lead to various forms of cancer, lung disease, reproductive health issues, and many other problems. Additionally, maternal smoking is a modifiable risk factor that can directly impact birth outcomes. Tobacco use during pregnancy can lead to restricted fetal growth, preterm birth, birth defects, and Sudden Infant Death Syndrome (SIDS). As such, it is important for healthcare providers and programmatic personnel to identify tobacco use among their clients and offer comprehensive interventions to address cessation efforts.
Ohio Smoke Free Families has developed several resources, including provider toolkits and set of resources to be used with the consumer, to educate providers on tobacco use and cessation to help tobacco users in all stages of the quit process. These are accessible through the links below or the hovering bubbles on the right of your screen.
5 A's Algorithm
Stages of Change Model
Motivational Interviewing Steps
Client Intake Form
Intervention Record
5 R's Detailed Description
Referral Resources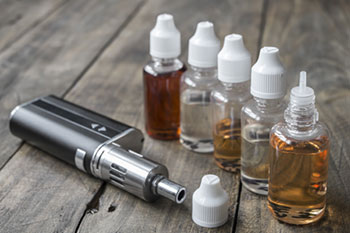 E-Cigarettes

E-cigarettes are battery-operated devices that sometimes shaped like cigarettes, other models include vape mods, Juuls and vape pens. All these products contain nicotine, the addictive drug that = is naturally found in tobacco. It is the nicotine in cigarettes that makes smoking so addictive, and the same is true for vaping and juuling. Instead of inhaling the smoke from a normal cigarette electronic products, like Juuls and vape pens, work by heating a liquid cartridge containing nicotine, flavors, and other chemicals into a vapor.
Health Risks

There are no long-term studies to back up claims that the vapor from e-cigarettes is less harmful than conventional smoke. Many of the chronic diseases associated with smoking take years to develop and e-cigarettes were only recently introduced into the United States. It is almost impossible to determine if a product increases a person's risk of cancer, heart disease or emphysema until the product has been around for at least 15-20 years. Very little is known about the safety and long-term health effects of e-cigarette use but because they contain many of the same harmful chemicals found in traditional cigarettes there is reason to believe they are just as dangerous.
Dangers to Infants and Children

The liquid used in e-cigarettes comes in hundreds of flavors including chocolate, bubblegum, and cherry. These flavors can appeal to young children, so all users should ensure they are kept high and out of reach from children.
Due to the high concentration of nicotine and chemicals, drinking e-juice can result in illness or even prove fatal to children.

E-cigarette vapor also leaves a deposit which can accumulate on surfaces like the tables and floors. Children who touch these surfaces can get the deposits on their skin and ingest them through their skin or orally. Even small amounts of exposure to either nicotine or the other chemicals found in e-juice can be unsafe for children.

Citation: Is Vaping Safer than Smoking Cigarettes? Brandel France de Bravo, MPH, Laura Gottschalk, PhD, John-Anthony Fraga, Jared Hirschfield, National Center for Health Research.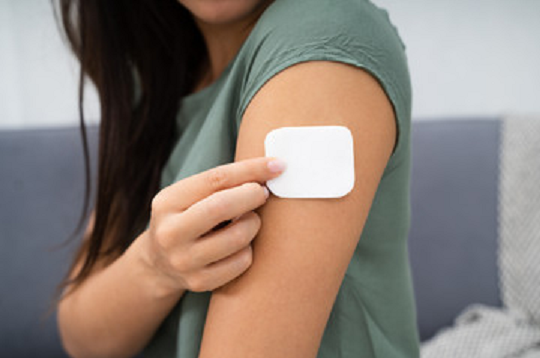 Nicotine Replacement

When a smoker has an unsuccessful quit attempt with counseling alone, treatment specialists may suggest using Nicotine Replacement Therapies (NRT). Using NRTs for smoking cessation can help reduce withdrawal symptoms and block the effects of nicotine without negative effects. Nicotine Replacement Therapies can include nicotine patches, gum, nasal spray, inhaler, and lozenges. Additional options include oral medications like Bupropion (Zyban) and Varenicline (Zyrtec and Chantix). Some forms of NRT provide the user with a small amount of nicotine to help curb the symptoms of withdrawal and help to manage cravings.

Nicotine replacement therapies can have potential side effects for the user, depending on the treatment used, and their use should be monitored by a licensed healthcare professional. Additionally, the effects of nicotine replacement therapies have not been widely studied with women who are trying to become pregnant, currently pregnant, or breastfeeding. Pregnant and postpartum women should speak with their doctor before the use of any NRT to determine the best option for their health and the health of their baby.

For more information on smoking cessation options, download the consumer resources or visit the Help to Quit section of our website.

Citation: The American College of Obstetrics and Gynecologists (2015). Smoking Cessation During Pregnancy. Retrieved September 28, 2016 from http://www.acog.org/Resources-And-Publications/Committee-Opinions/Committee-on-Health-Care-for-Underserved-Women/Smoking-Cessation-During-Pregnancy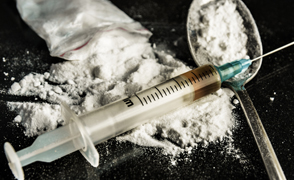 Other Substance Use

Adults with substance use disorders smoke cigarettes more than people who do not have a substance use disorder. Prevalence of smoking is 3 to 4 times higher among people who are being treated for substance abuse than that of the general population. The combination of smoking and substance abuse poses an even higher risk for users to die prematurely than just substance use alone. In fact, substance users who smoke are four times more likely to die prematurely than users who do not smoke.

Although there is strong evidence linking tobacco use and substance abuse to negative health outcomes and premature death, smoking cessation has not regularly been incorporated into substance abuse treatment programs. In the US, only 42% of substance abuse treatment centers offered tobacco cessation services and only 34% offered counseling in 2011. Resistance to treating co-morbid addictions has often been based on the concern that treatment to both conditions would decrease referrals and increased dropout rates in substance use treatment programs.

Studies have shown, however, that treating both addictions does not impact recovery from substance use or referrals to treatment programs. One study found tobacco cessation combined with substance use treatment may even help users quit drug use. Participants who received tobacco cessation services in another study were nearly twice as likely to have stayed substance free than participants who had not received tobacco cessation services. Surveys have also shown clients to be interested, ready, and willing to participate in treatment programs that concurrently address substance and tobacco use.

Substance and tobacco users should always be offered treatment if they are willing to quit, and a trained professional should be included in the quit process. Several forms of treatment have been shown to be effective in increasing the quit rate for substance users who smoke. The 5 A's method has been recommended by the U.S. Public Health Service for treatment with any patient with a nicotine addiction. Along with the 5 A's (Ask, Advise, Assess, Assist, Arrange), a sixth A of Affirm has been recommended when working with substance abusers. With this recommendation, providers are encouraged to Affirm past successes and acknowledge the client's strengths. Pharmacotherapy, phone support, and other forms of psychotherapy, including Motivational Interviewing, have shown success as treatment options in residential, methadone maintenance, outpatient, inpatient, and detoxification settings for substance and tobacco users.

For more information on the 5 A's method, Motivational Interviewing, and assisting substance and tobacco users in the quit process, please visit the Provider Toolkit.

Resources
1. http://www.ctndisseminationlibrary.org/PDF/156.pdf
2. http://www.psychiatrictimes.com/addiction/smoking-cessation-during-substance-abuse-treatment
3. https://www.cdc.gov/tobacco/disparities/mental-illness-substance-use/index.htm
4. http://www.sciencedirect.com/science/article/pii/S0306460302002599
5. http://www.asam.org/docs/default-source/advocacy/opioid-addiction-disease-facts-figures.pdf
6. https://www.samhsa.gov/data/sites/default/files/N-SSATS 20Rprt 20Tobacco 20Cessation 20Services/The 20N-SSATS 20Report 20 20Tobacco 20Cessation 20Services/The 20N-SSATS 20Report 20 20Tobacco 20Cessation 20Services.htm
7. http://www.integration.samhsa.gov/Smoking_cessation_during_substance_abuse_treatment.pdf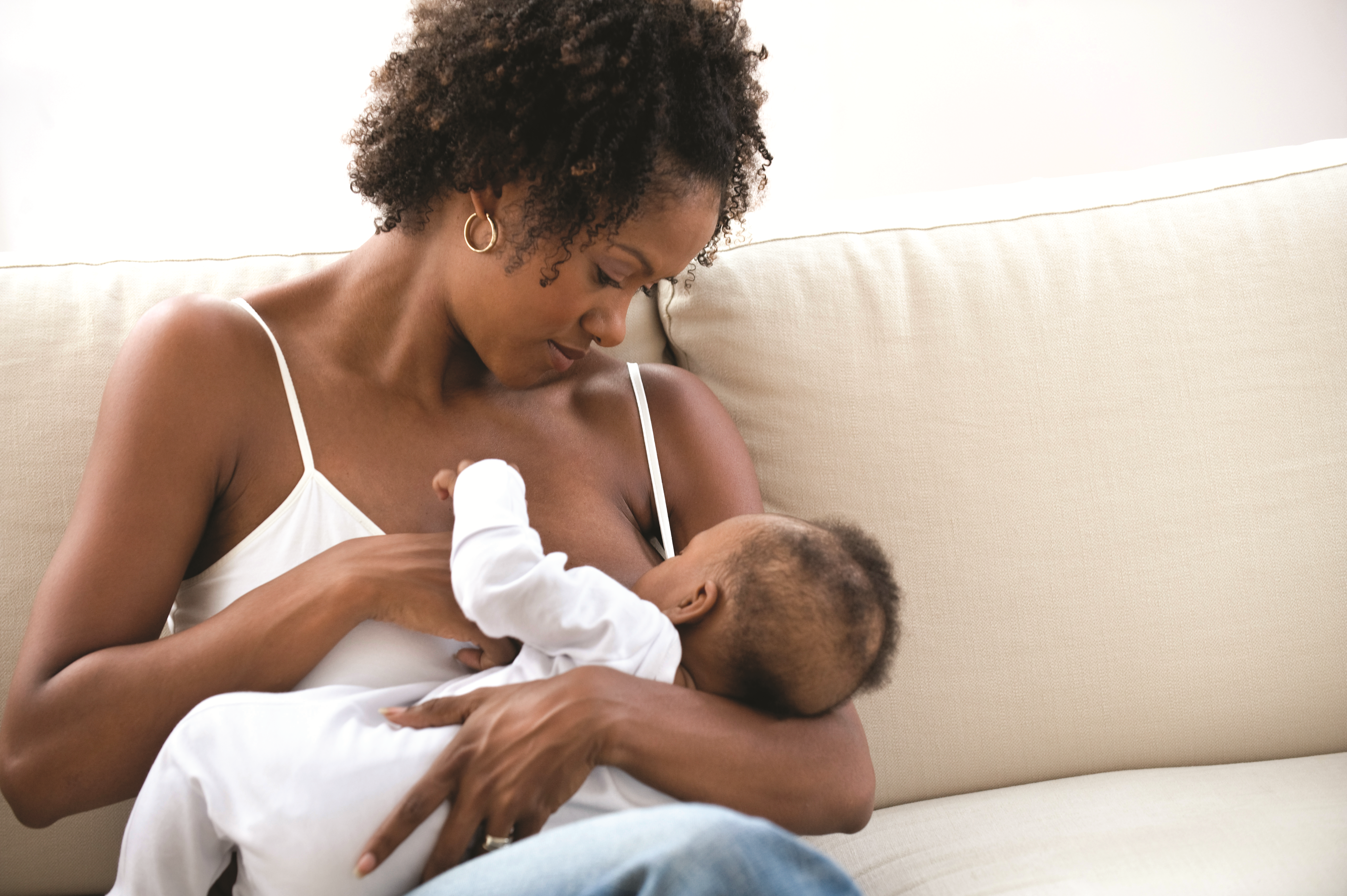 Breastfeeding

Research has shown that breastfeeding offers many health benefits for infants and mothers. Babies that are breastfed are less likely to get sick with common childhood infections or to have to stay in the hospital due to illness. Breastfeeding is also good for the mother's health. Moms who breastfeed have a lower risk of developing diabetes, breast or ovarian cancer. It can also help moms get back to their previous weight by burning up to 800 calories a day.1

Among its other known health benefits breast milk has proven to lead to better survival during a baby's first year, including a lower risk of Sudden Infant Death Syndrome. The American Academy of Pediatrics recommends breast feeding (or expressed breast milk) as the sole source of nutrition for babies for their first six months. Even after solid foods are introduced to the baby's diet, AAP recommends mothers continue to breastfeed up to 12 months, or longer if mom and baby desire.2

Other studies suggest that breastfeeding may reduce the risk for certain allergic diseases, asthma, obesity, and type 2 diabetes. It may help improve an infant's cognitive development.

All new moms are strongly encouraged to breastfeed but women who smoke are more likely to have a lower milk supply, and those who do breastfeed tend to wean their babies earlier than women who don't smoke. Studies indicate that smoking more than 10 cigarettes per day decreases milk production and alters milk composition. In addition, breastfed babies whose mothers smoke more than 5 cigarettes per day exhibit behaviors (e.g. colic and crying) that may promote early weaning.3

For more information and educational resources, download the consumer resources or visit the Help to Quit section of our website.

1 Womenshealth.gov
2 American Academy of Pediatrics. (2012). Breastfeeding and the use of human milk. Pediatrics, 129(3), e827–e841. Retrieved April 27, 2012, from http://pediatrics.aappublications.org/content/129/3/e827.full.pdf+htm
3 https://womensmentalhealth.org/posts/asked-smoking-breastfeeding-safe/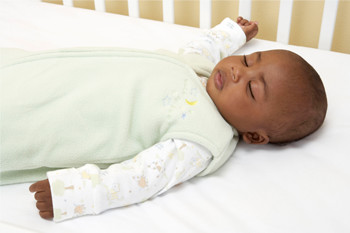 Safe Sleep

Bringing a new baby home from the hospital can be a stressful and confusing time. It's natural for parents to want to keep their baby with them at all times to make sure they're safe safe, especially when they're sleeping. Luckily safe sleep practices are as easy as A-B-C.

Babies are safest when they:

Sleep Alone (no stuffed animals, crib bumpers or blankets).

Flat on their Back.

In their Crib.

The American Academy of Pediatrics recommend new parents keep baby's sleep area in the same room where they sleep for the first 6 months or, ideally, for the first year. Parent should place the baby's crib or bassinet, in their bedroom, close to their bed. The AAP recommends room sharing because it can decrease the risk of SIDS by as much as 50% and is much safer than bed sharing. In addition, room sharing will make it easier for parents to feed, comfort and watch their baby. Parents should only bring babies into their bed to feed or comfort. Babies should go back in his or her own sleep space when parents are ready to go to sleep.


New parents should be encouraged to make their home a safe environment by not allowing anyone to smoke around their baby. Sleep related infant deaths (SIDS) occur more often in babies with smoke exposure than babies who have a smoke free environment. Parents and caregivers should keep their baby away from smokers and places where people smoke. If parents are currently smoking or smoked during pregnancy, it is very important that they not bed share with their baby. Also, health care professionals should encourage parents to keep the car and home smoke-free. And instruct them not to smoke anywhere near the baby, even if they are outside.

Citations: How to Keep Your Sleeping Baby Safe: AAP Policy Explained, Rachel Y. Moon, MD, FAAP. Last Updated 4/15/2019. American Academy of Pediatrics (Copyright © 2016)