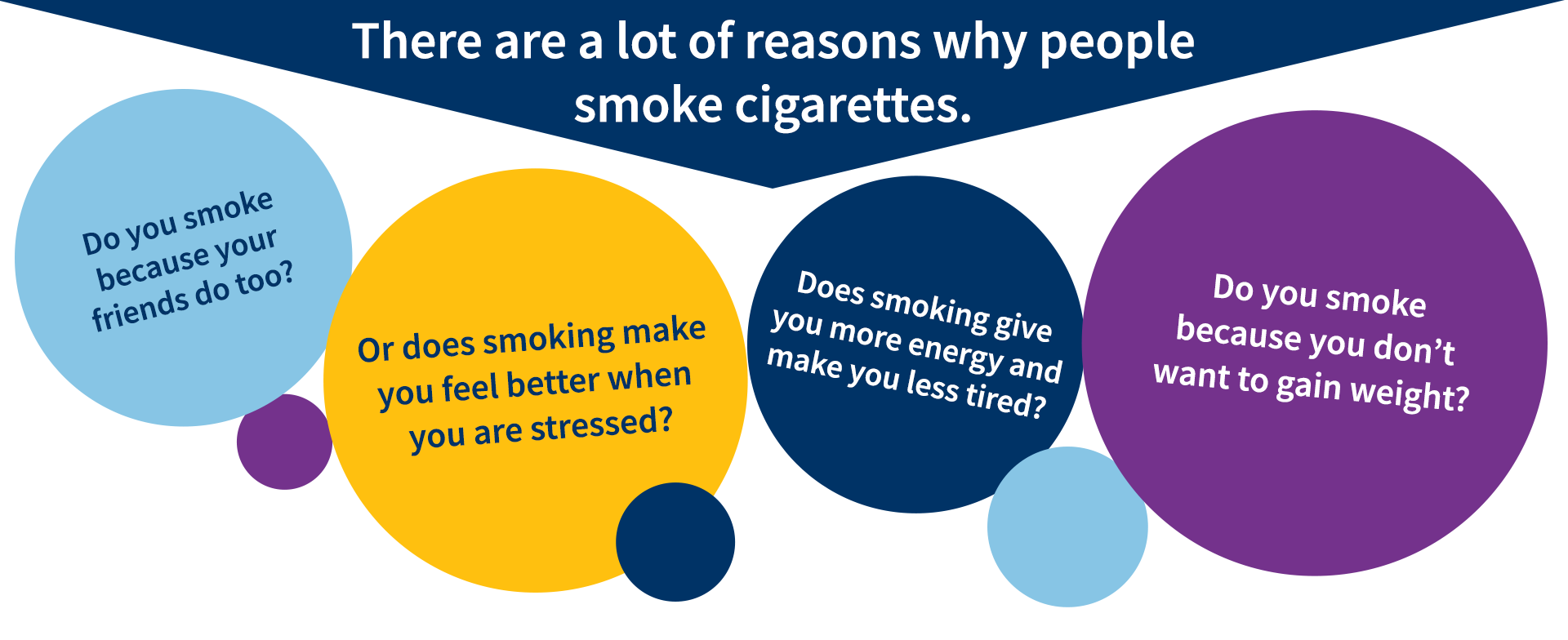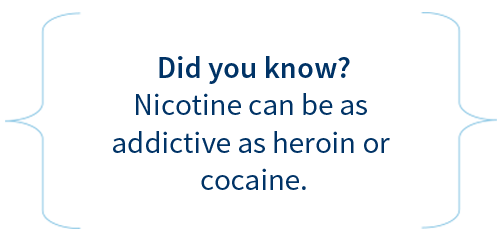 It is good to understand why smoking cigarettes makes people feel better.
Every cigarette has nicotine in it, and people who smoke can become addicted to nicotine. Within seconds of breathing in cigarette smoke, nicotine goes right to your brain. Nicotine tells your brain that it is good to smoke and it makes you want to smoke more. When a smoker needs nicotine, it is really hard to stop smoking because now your body is telling you that you need to smoke. It can be hard, but there are a lot of reasons to try!
Have you tried to quit smoking before?
It can take many tries before you are able to quit smoking, but it is important to keep trying!
Keep in mind that even if you no longer smoke, you are at risk of second hand smoke exposure. If your friends or family smoke, you are still coming in contact with second hand smoke. To learn more about Second Hand smoke,
click here
. Even though quitting is hard, just remember that it will make you feel better in the long run! Check out our Not Ready to Quit resource for a little more information.
Thinking about quitting? Visit our Willing to Quit page or call the Ohio Quit Line at 1-800-784-8669 for free support today.