Congratulations! You are ready to make a change!
There are so many reasons to quit smoking. You should be proud of yourself that you are ready to make a change!
Reasons to Quit
Improve your health. Reduce your chances of stroke, cancer, breathing problems, heart disease and other diseases
Live a longer, healthier life. Watch your family grow
Save money. Smokers spend $1,500 - $3,000 per year on cigarettes
Have a healthier home for your family
Breathe easier
Have better skin with fewer wrinkles
Food will taste better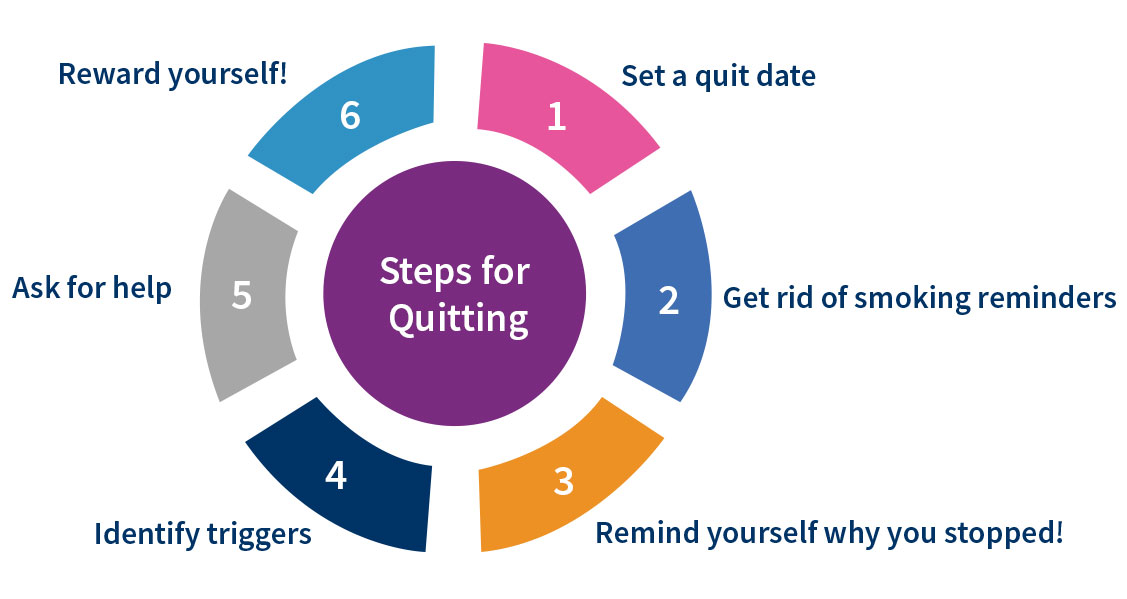 After you set a quit date, you will also want to write out a quit plan. A quit plan lays out your goals to stop smoking. The first few months are the hardest, but if you can make it six months, you will have a good chance of 'staying quit'. Tell your friends and family about your quit plan and ask them to help you meet your goals.
Lastly, keep track of your progress. If you find it hard to stay quit, ask someone for help. There are a lot of free resources you can use like the Quit Line (1-800-Quit-NOW) or Smoke Free Women (http://women.smokefree.gov/). For more information on quitting, check out our Willing to Quit packet.